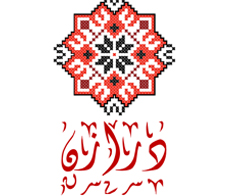 Darazean for Embroidered Products .L.L.C.
Darazean for Embroidered Products .L.L.C. is located at center of Abu Dhabi City at the Old Central Market "The Souk" at World Trade Centre Mall - Abu Dhabi.
Since May 2018 Darazean is offering Arabic embroidered-handmade traditional garments, accessories, Abayas, wall hangings, coasters, scarves, bags, bookmarks, pillows, wallets and much more.
Darazean modernize all embroidered Arabic dresses. Items are embroidered in the shop in Live Embroidery Show (Tatreez) which attracts the customers who can also request a customized Items in a very traditional Arabian vibes. The fact that each pattern has a name makes it so much more interesting. Darazean customized all kind of items by embroidered Letters, names and much more.
Their main goal is to empower People of Determination.
Sunday - Thursday 10:00 AM – 10:00 PM
Friday - Saturday 10:00 AM – 12:00 AM
Location:
Ground Floor- Under Lulu Stairs - Kiosk